Dear Members of the Virginia Tech Community,
We are grieving for the loss of life at the Tree of Life synagogue. We feel pain and anger for the families, the friends, the Jewish community of Pittsburgh, and all of those across our country who are impacted by this hate crime. Also reported this week were the mail bombs targeting individuals and two African-American senior citizens that were killed at a store in Kentucky. We are living in challenging times with increased violence against others and increased public rhetoric of hate and incivility.
University campuses are places with many voices, diverse opinions, and vigorous debates. We welcome civil discourse and strive to debate across differences so that we all grow in understanding. We are part of a complex world and we must do better to accept each other and to understand that it is by embracing our differences that we create a functional society.
At Virginia Tech, we hold up our Principles of Community as a guidepost. Our collective commitment to advancing Virginia Tech as a model for diversity and inclusion in the spirit of Ut Prosim (That I May Serve) is an imperative, more now than ever.
I am asking you to pause what you are doing and read our Principles of Community.
The following principles are fundamental to our on-going efforts to increase access and inclusion and to create a community that nurtures learning and growth for all of its members:
We affirm the inherent dignity and value of every person and strive to maintain a climate for work and learning based on mutual respect and understanding.
We affirm the right of each person to express thoughts and opinions freely. We encourage open expression within a climate of civility, sensitivity, and mutual respect.
We affirm the value of human diversity because it enriches our lives and the University. We acknowledge and respect our differences while affirming our common humanity.
We reject all forms of prejudice and discrimination, including those based on age, color, disability, gender, gender identity, gender expression, national origin, political affiliation, race, religion, sexual orientation, and veteran status. We take individual and collective responsibility for helping to eliminate bias and discrimination and for increasing our own understanding of these issues through education, training, and interaction with others.
We pledge our collective commitment to these principles in the spirit of the Virginia Tech motto of Ut Prosim (That I May Serve).
I encourage you to think about what it means to embrace our principles and what you can do to help create a culture of civility in our communities and across the country.
As a community, we can continue our work, every day, to advance Virginia Tech as a civil and welcoming campus. We owe this to current and future Hokies, to the citizens in Pittsburgh, and to the nation as we strive to make this country a better place for all.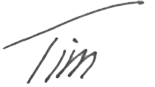 Tim Sands,
President
Support resources